Great Product Great Service
We have been using the Lets Bid platform for a few months now and found it both power full and easy to use. The Lets Bid team have also been brilliant and Rosie continues to check in with us regularly to ensure we are getting the most from the system.
Stuart Allen
Director


Rosie is great.
Rosie is always so great and helpful, I use Lets Bid weekly and found that we get a lot of feedback from the 20/20 letters which I send. Rosie checks up on me, offers extra training and lets me know when anything new has been added or updated. Thanks Rosie!
Higson Homes
Sales Negotiator

Brilliant tool!
Fantastic tool for agents.
Rosie is always on hand for questions
highly recommend.
Louie Marshall
Senior Valuer


Amazing system and staff!
I love using Lets Bid! Since we started using it I have won several instructions from the letters that we have sent. The system is really easy to use and our account manager, Rosie, is fab. Rosie always has check ins with us and has spent time going through the system with my sales negotiators on multiple occasions. In a hard market its made things slightly easier with all the marketing tools available. Thank you to Rosie for everything so far and I cant wait to see what further business Lets Bid brings us!
Lottie Appleby
Office Manager


Perfect service from the day I started using Let's Bid to the present. In particular my dealings with Jake, Rosie and Anthony have been first class, anything I have ever needed has been sorted straightaway by them. I couldn't recommend the team anymore highly thank you all for your outstanding service. The site itself has been perfect for my teams online auctions. The prospecting is very simple to use and is very handy to get the competitive edge in difficult market. Fives stars all the way.
Dominic Poulter
Director


Joining Letsbid was one of the best choices. From detailed market reports, which by the way are effortless and fun to produce, to letter system and amazing support and fast reply all the way through, I am very pleased to say that it is worth it. Rosie is responsive and offers great, detailed training. She was able to answer to all my queries and questions while making even the less experienced understand. Overall a great team and efficient platform.
Global House Estates
Negotiator


I have used Lets Bid for a number of months now and it has been absolutely great for my role. I really enjoy using it and if I need any help or support, Rosie is always very quick and helpful, definitely a great resource.
Ingleby Barwick
Negotiator


We have been utilising Lets Bid for around 3 Months in the office. Rosie has been a great help teaching us how to use the system and explains each section in detail. Rosie always emails me to arrange a virtual meeting when a new feature is released for Let's Bid and uses examples in how this can be integrated in to our work.
Jake Cooper
Sales & Lettings Negotiator


Highly Recommend!
Decided to use this platform for their prospecting and report features for clients. Very easy to use and navigate and has so far generated an extra three instructions off the back of letters sent. Rosie and Jake have provided excellent support and are on hand whenever you need any assistance. Would definitely recommend these to other agents.
Kyle Hardwick
Director


Excellent user interface, very easy to use. Staff always willing to provide support quickly and efficiently. We personally use the brilliant in-depth reports feature on all of our valuations and our clients love them.
Sam McLeavy
Assistant Manager


Jake has been amazing
Great company and great product! Jake has been amazing talking us through the product and the best way to get the best results we have had a lot of results on the probate side of things.
Calum Partridge
Sales Director


Thank you - Rosie Hargreaves
Rosie Hargreaves has been fantastic from day one. She has helped me getting started on the Lets Bid Platform and her training sessions have been second to none. You are a credit to the company.
Kazaan Rathor
Director


This system has it all!
We've been using Letsbid for a couple of months now and I can say we've never looked back! Not only does it have all of the information / help we've all hoped for, for many years… it's very easy to use! Rosie is always on hand to answer any queries we have, and to also give us a much needed push to make sure we're capturing every opportunity, to get the most out of our subscription - she is a credit to the company! If you're an estate agent I wouldn't hesitate on signing up to this software… it really does have it all! They've left no stone unturned.
Danny Naylor
Director


Highly recommend
Rosie and the team are brilliant. Always there to help! I would highly recommend LetsBid as a prospecting tool.
Jason Bayliss
Area Manager


Platinum Service - Anthony Onassis
From the moment I spoke with Anthony Onassis I knew I was in the right hands. He explained the Lets Bid Platform to me in a very professional, polite and concise way and made sure I was able to fully understand everything he said. His extensive legal knowledge is outstanding as much as comforting, particularly when explaining probates and auctions. Anthony has always been there to answer every single question I have and he continues to support me with every query I have. Anthony has focused on spending extra time with me in following up with Solicitors handling probate properties, and his continued support and guidance has now landed me with two valuations! I can't recommend Anthony highly enough! He is a blessing from God and has crossed my path at the perfect time to support the progression and growth of my business. I would recommend every agent get in touch with Anthony if you are looking for a first-class service for your prospecting needs.
Eesah
Sales Manager


Jake LetsBid
We have just started to use the LetsBid system and so far finding it really easy to use and navigate. We cannot praise Jake Field enough, he is an asset to the company. From the start he has been very helpful with helping us understand the system and how to help us as estate agents in general. He has great knowledge of the industry which clearly shows when he is going through the system with you. He is always just a telephone call away if you need him.
Emma Hyldon & Julie Jarratt
Valuation Managers


Communication, Speed, Problem Solving - Rosie
We use the valuation reports that Let's Bid offer a lot, they are received very well by clients and make our valuations look professional. I had a slight issue with one of the reports I generated right at the end of a work day around 5pm. I spoke to Rosie and explained the issue, she got onto the tech team and by 9:30am the next day the issue was fixed and I was able to send my report out on time. As always Rosie's communication and speed is second to none.
Callum Thomas
Business Development Manager


Great Service
I had a online demo with Rosie, She was extremely helpful with showing me around Lets Bid. I have a great understanding of the website now and cant wait to use it. Rosie was very friendly and helpful with helping.
Chloe Pickering
Negotiator


Great Updates and Amazing Service!
We have used Lets Bid for 6 months and can't recommend them enough. The marketing and campaign side of the site has helped us win a number of instructions along with the report builders that gives our valuations a cutting edge above the rest. I am also really impressed with Rosie, her training and support are second to none, she is there whenever I have a query or question, she's a credit to the company.
Callum Thomas
Business Development Manager


Lets bid property
Rosie was an amazing help to us when setting up our account, I would highly recommend the training as it was extremely useful!
Robert King
Sales and Lettings negotiator


Starting Support
Thank you to Rosie Hargreaves for all your help in getting me started on Lets Bid!
Mitchell Levine
Senior Sales Consultant


Great Product . Great support from Jake
It has been a difficult time in the property market . But Let's Bid has given us the edge . We are looking to make more use of the tools . Jake has been a great support and is always at the end of the phone and goes out of his way to support
Tim Bentley
Sell my home - Senior Partner

Great Platform
Working with Jake has been nothing but class, the knowledge he has to help Estate Agents tackle the markets to profit month to month is remarkable, he is an absolute pleasure to have met and now fully partnered with Let's bid, all I can see is pure growth and success with the tools they provide.
James filtness
Sales manager - Ideal Locations


5 Star Service
Working with let's Bid has been one of the best decisions, the systems that are in place for agents/us to grow as a company are incredible, Rosie Hargreaves has been amazing, I am sure we will work together for a very long time.
James Filtness
Sales manager - Ideal locations


Service & Support
The service has been great, the support team especially is always there when needed, and I have learnt so much from my account manager.
Syede Cole
Director - Cole Harding


Excellent Customer Service.
Jake Field has been absolutely amazing from the very start. He explained the system and processes in a very simple fashion and we have gained from this from the word go. In the first week we used the system and delivered letters and gained two valuations - so definitely worth the money.
Jake has been supportive throughout and is always there for us as a team - offering advice and also expanding our knowledge of the system, which we will benefit from.
Thank you Jake - you are a star.
Michelle madder
Griffin Residential Elm Park


Thank You Jake Field. The platform has great benefits for any estate agent looking to generate more business. Jake Field has been instrumental in helping me onboard and explaining all the features. I expect this platform to generate great leads and I look forward to the added business Lets Bid will bring our agency
Rolitex Estates
Director


Huge thank you to Jake Field!
We have recently started to work alongside Jake with LetsBid Property. Even though it has been a few months, it feels that it has been years! From the very start Jake has been supportive and ever so helpful, when there are new updates with the system Jake will arrange a meeting straight away to inform me and go through it all! This system itself is a breakthrough and the platform truly is a unique system. Jake is always in touch making sure everything is okay and after many years in the property industry, Jake has been the best manager to any system we have had. Highly recommended!
Aaran Rathod
BM Estates


Jake was fantastic
Jake Field has been our contact and since the first introduction Jake has been very pleasant to deal with. He has been informative and efficient with assisting us getting used to the new platform and he made the whole process very straight forward. We will now be trailing the system and I'm sure will keep in touch with Jake moving forward.
Oscar Bedford
Barton&co


Brilliant Service
Firstly, I would like to thank Jake Field who works for Lets Bid. He was very accommodating and extremely helpful. I was very comfortable to have a conversation with him regarding the platform and he was able to explain every part of the platform that I was unsure how to use at its best ability - An absolutely brilliant worker and person overall. The Lets Bid platform itself is one of the most helpful tools in my field of work. It is easy to work and is also very detailed, it offers so much more then other platforms - I would definitely recommend Lets Bid to anyone in my profession.
William Johnston
Griffin Residential Estate Agents Hornchurch


A must for our growing business
A superb Platform / website that is easy to use . Jake was extremely helpful and made the system very easy to navigate my way around. Fantastic value for money and I'm confident will be a huge benefit to the business moving forward.
Jason Dann
Griffin Residential Elm Park


Thank you Anthony Onassis
Early days for me on proceeding with this product but i must say that Anthony Onassis who lead me through the online presentation was very professional, polite and knowledgeable. Not pushy at all, exactly the sort of person that i would actually employ at my company.
Laurance Keay
Town & Country Estate Agency


Thank you Jake Field.
Jake from Letsbid has been really helpful when setting up with them. He was on point with the information and clear with instructions on how to set up. Always reachable by phone, highly recommend.
Murat Topcuoglu
IC Property


Great service!
Anthony Onassis & Rosie Hargreaves have been excellent and in the short amount of time we have worked together have already gone over and beyond to assist.
George Papanastasiou
Element Properties & Co


Brilliant Service
Firstly, I would like to thank Jake Field who works for Lets Bid. He was very accommodating and extremely helpful. I was very comfortable to have a conversation with him regarding the platform and he was able to explain every part of the platform that I was unsure how to use at its best ability - An absolutely brilliant worker and person overall. The Lets Bid platform itself is one of the most helpful tools in my field of work. It is easy to work and is also very detailed, it offers so much more then other platforms - I would definitely recommend Lets Bid to anyone in my profession.
William Johnston
Griffin Residential Estate Agents Hornchurch


Leading Technology, I highly recommend 'Lets Bid' marketing platform. It's great value for money and the customer service is excellent. Jake Field is an absolute star and having previously worked in Real Estate, his understanding of our needs is second to none.
Anita Lovell
Results Estate Agents

Brilliant value for money
Jake is our point of call at LetsBid. As a start-up agency, this brilliant tool enables us to shift through potential leads with ease and market directly. The system is straightforward, easy to use and does not require you to sit through weeks of training before you can begin using it. The additional features where you are able to generate highly detailed reports by simply typing in the property address has allowed us to save a lot of time, so we can focus on our day to day tasks as a business. Highly Recommend Jake and Lets Bid.
Director
NK Property


Great Company – Very Professional
From the first 'cold call' we received it was apparent these guys have a great platform and they know their stuff as I didn't politely end the call in 5 seconds! We immediately understood the benefits of the platform so we set up a zoom meeting for a presentation. Anthony was professional and knowledgeable and was able to answer all my questions (I had a lot!!). We agreed to sign up so Anthony referred us to the admin/support team to get things sorted and they were responsive and professional too.
Paul Quatremain
Quatremain & co


Highly Recommend - Great Company
Highly recommend Lets Bid Platform. Jake is my point of contact and has explained brilliantly how great the prospecting platform works and with his estate agents background, its great to discuss scenarios on how the platform will benefit our company. A very personal professional set up.
Jason Singh
Manager


Service Received, Jake at LetsBid Property has gone above and beyond to help us out, always there if we needed him for advice, fantastic service. Highly recommend.
Victoria Brown
Breeze Property Shop

Jake takes the stress out of prospecting
Jake from LetsBid is awesome. He is easily the most pro-active and non salesy person I've dealt with when it comes to choosing a company to use for all aspects of prospecting. He explains everything in laymen's terms that even I can understand and we also have a laugh about agency and what happens on a day to day basis. I can't recommend Jake enough if you are looking for someone to help with your prospecting needs.
Mark Newton
Compass Residential


Jake has been amazing, he explained how to use the system correctly and when I needed any help, he explained it in a very understanding way.
Szymon
UK Property Auctions


Jake is my point of contact at Letsbid.com and he's been great with helping understand our needs as a business (this is because he was an agent for many years before), so he understands canvasing and drumming up new business. Being able to send out letters that target the areas/properties we want, allow the business to grow in a competitive Coventry market. Really pleased with the new features added and soon to come. Thankyou.
Ryan Curry
Suttons Estate Agents


Highly recommend the Lets Bid Platform. Jake has been great from day 1 of meeting him and he is always there to support me whenever I need advice or help on the platform. There are a number of different ways we can look for new instructions which is great and the system itself is very easy to use.
Yasmeen Khan
Keystone Luton Estate Agents


Since using LetsBid property and the platform we have gained instructions due to having an in-house auction with no fees to buyers, which has helped our vendors be able to sell in more than one way and not have to outsource to auction companies. We have greatly enjoyed the recently released prospecting tool which allows us to canvass for new business and build our brand at a fraction of the price compared to other similar services. The teams expertise and support have helped us grow our services.
Daljit Ghataora
Scott Symonds Estates


From the first time that I met Jake Filed from LetsBid, I knew from his passion and knowledge that I would be interested in the product that he was presenting to our company.
After using the software now for a few months, I can honestly say that everything Jake praised about his company and the services offered has been 1st Class.

The software is simple to use but affective, and the back up and ongoing support from Jake has been excellent.. Thank you Let Bid and Jake Field.
Jason Bayliss
MorganPayne&Knightly


Nothing is too much hassel for Jake and he will always go out of his way to help you out no matter what the request is. We love the platform and now finally just getting round to using it and with the experience that Jake has in prospecting we hope will lead to many instructions.
Keeran Beebeejaun
Medway Premier Homes

LetsBid has been a game changer when it comes to our lead generation. Clean interface, easy to use and with the templates/support Jake provides, our ROI has been incredible. Value for money wise you can't beat it and I would highly recommend this prop-tech
Sales Manager
Griffin Residential
We are honoured that the UK's top prop-tech publications are talking about us.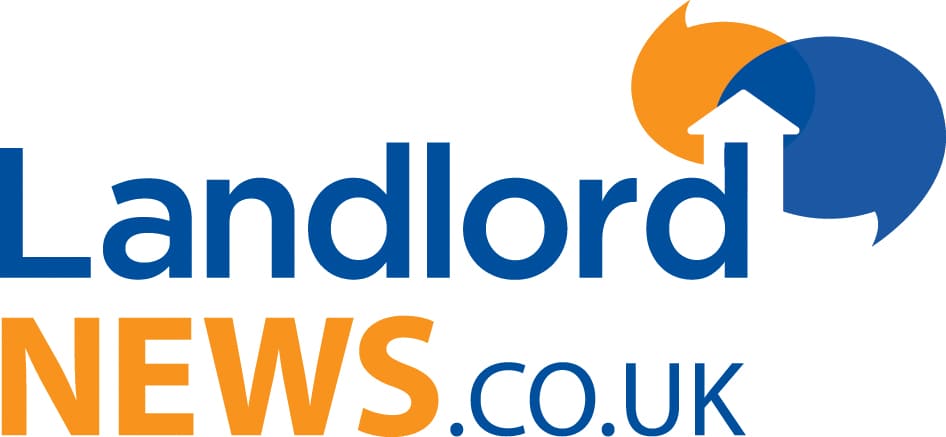 LetsBid Auctions
We can help you set up your own auction dept in seconds with the choice of running your auctions in house or opting for our managed service.